Engagement Session at Elizabeth Park in West Hartford CT was amazing for Casey and Joe! Flowers were in bloom and you cant get any better then that! Couples always as me when a good time of the year is to complete an engagement session.
Here are some tips:
All seasons look GREAT. If you don't know where to start, pick your favorite season! We would then make some suggestions on where to go.

For example, Winter engagements are great. Its usually a park or your backyard! It's all about the snow, so these sessions are scheduled impromptu depending on when it snows!!!
Another example would be spring engagements. If flowers are your jam then we would pick a place that had beautiful flowers and that are in bloom for that particular area. So if you want tulips, then they are an early spring. If you want roses then it would be mid june. LOL. So basically everything goes hand in hand. The look and feel will determine the time of year and scheduling your perfect engagement session.

Some couples have a certain location in mind. Let us know the location that you are hoping for and we can tell you which season is the best to photograph in that area.
If you can't decide on a season and have no idea on where to go, then pinterest is our best friend here. Go on pinterest and create a board called engagement pictures. Once you start pinning images that you LOVE, that will determine the time of year and possibly the location. LOL. Don't worry you got this!
As photographers we can't tell you exactly where to go. We can make suggestions and ultimately it will be your decision to pick a location and time of year.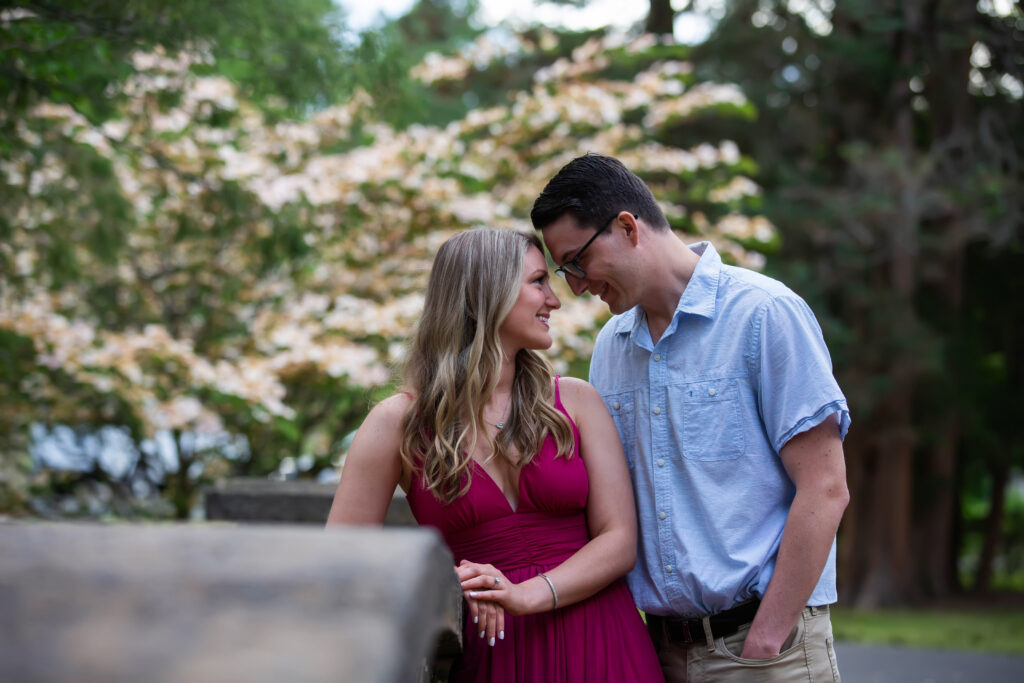 Photography: : Wedding Couture Photography (Susie + Ryan)
Engagement Location: Elizabeth Park