Tracy and Rick had a beautiful Fall wedding day in the beginning of October. Their ceremony and reception was held at the Great River Golf Club in Milford, CT. We love photographing at different and unique venues like this. It gets our creative juices flowing!
Tracy got ready in a beautiful house on the beach. All the windows were open and her dress was literally flowing through the doorway. She had creative and awesome wedding decorations all around the house. Very emotional, she was just so excited to leave to get married to the man of her dreams!
Tracy and Rick got married outside in the gazebo. Then we took a golf cart and drove to a different area of the golf course where there was a pretty waterfall and bridge. We got so many stunning Fall pictures.
Then it was off to the reception! The staff at Great River Golf Club is amazing. They were so helpful they even helped fluffing out the Bride's dress! Tracy and Rick were surrounded by the friends and family they love and had a great time! We ended the night with some creative night shots of the two of them near the clock. So elegant and classy.
Congratulations Tracy & Rick!!! It was an absolute honor to photograph your beautiful Fall wedding day!!
If you are interested in booking with Wedding Couture Photography, please contact us: [email protected]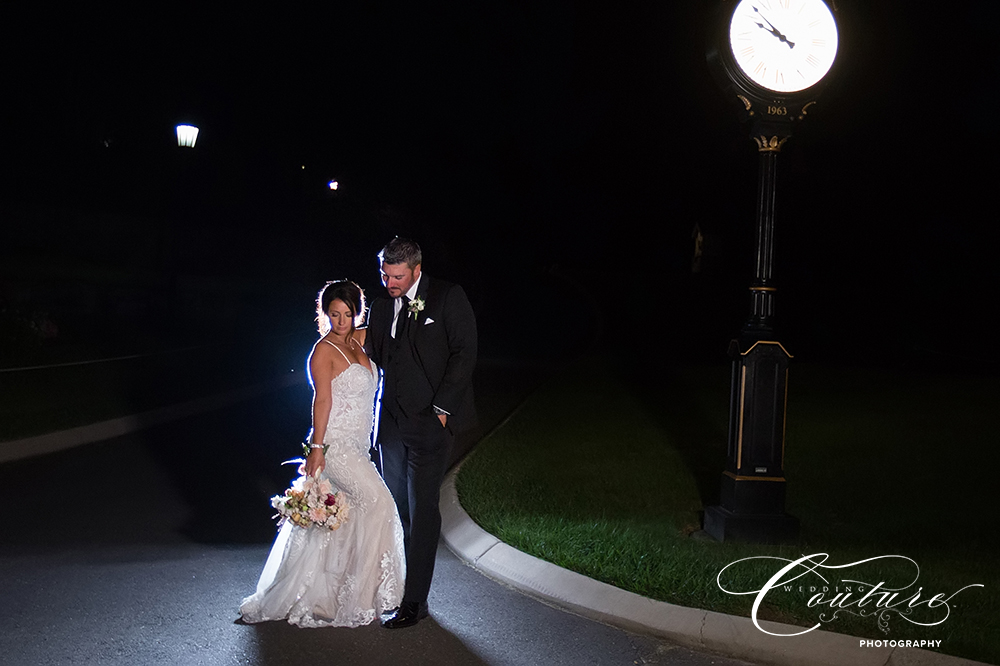 Important People:
Photographer: Wedding Couture Photography (Susie & Kari)
Ceremony/Reception: Great River Golf Club – Milford, CT
Dress: Bliss Bridal
Flowers: Fluorescent Florals – Elizabeth Wecker
Limo: Dattco
Videographer: A Cinematic Wedding
Entertainment: JMG Entertainment
.
.
.#wedding #bride #groom #2021wedding #2021brides #2021bride #love #bestdayever #ido #happy #fun #weddingday #exciting #family #romance #feelthelove #weddingvibes #goodvibes #vibes #sweet #beautiful #bestday #funwedding