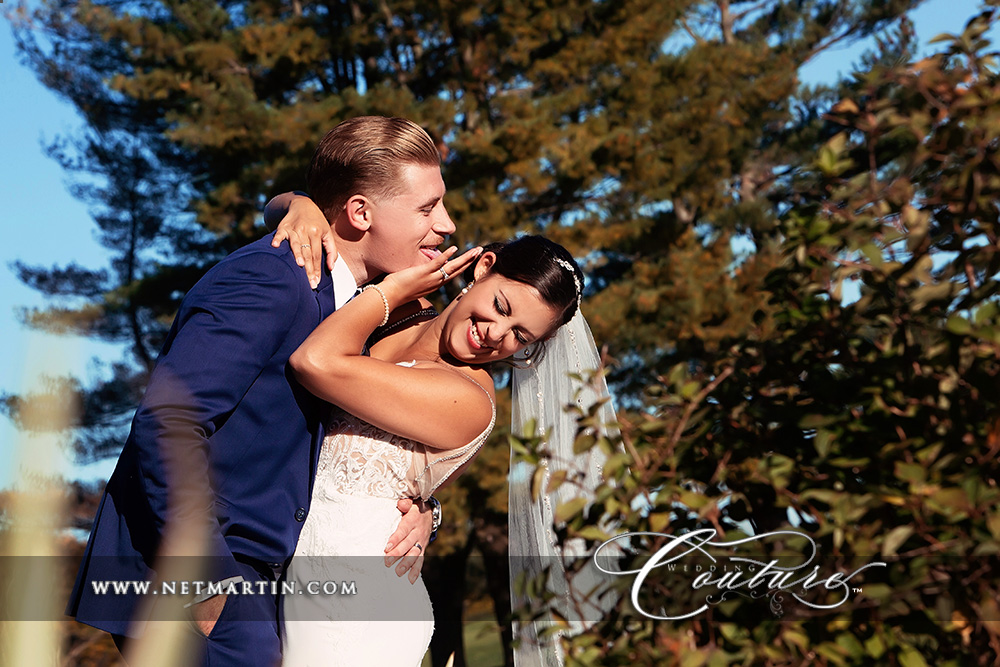 Sarah & Kevin didn't let Covid-19 stop them from having the wedding of their dreams!!
This couple is awesome and despite having to move their reception and church and all of the other hiccups that came with this global pandemic, they still managed to have an awesome wedding with as many guests as was allowed at the time!
Their special day ran smooth, and they did a great job with posing. Then we all got to ride and drive a golf cart to take pictures on the golf course! Kevin had a beer in one hand and the wheel in the other.
At the end of the night all of the guests were having so much fun that Kevin asked us to stay extra time just so we can capture more of the fun.
It was so much fun photographing your wedding, Congratulations Sarah & Kevin!
If you are interested in booking with Wedding Couture by Netmartin Photography, please contact us: [email protected]
Important People:
Photographer: Wedding Couture by Netmartin (Susie)
Dress: Michele's Bridal Boutique – Westbrook, CT
Hair/Makeup: Dana Bartone – Cheshire, CT
Florist: Forget Me Not Flower Shop
Ceremony: St. Barnabas Church – North Haven, CT
Reception: The Farms Country Club – Wallingford, CT
Entertainment: DJ Spike
.
.
.
#wedding #funwedding #beautifulwedding #bride #groom #2020wedding #2020brides #2020bride #love #bestdayever #ido #justmarried #romantic #romanticwedding #happy