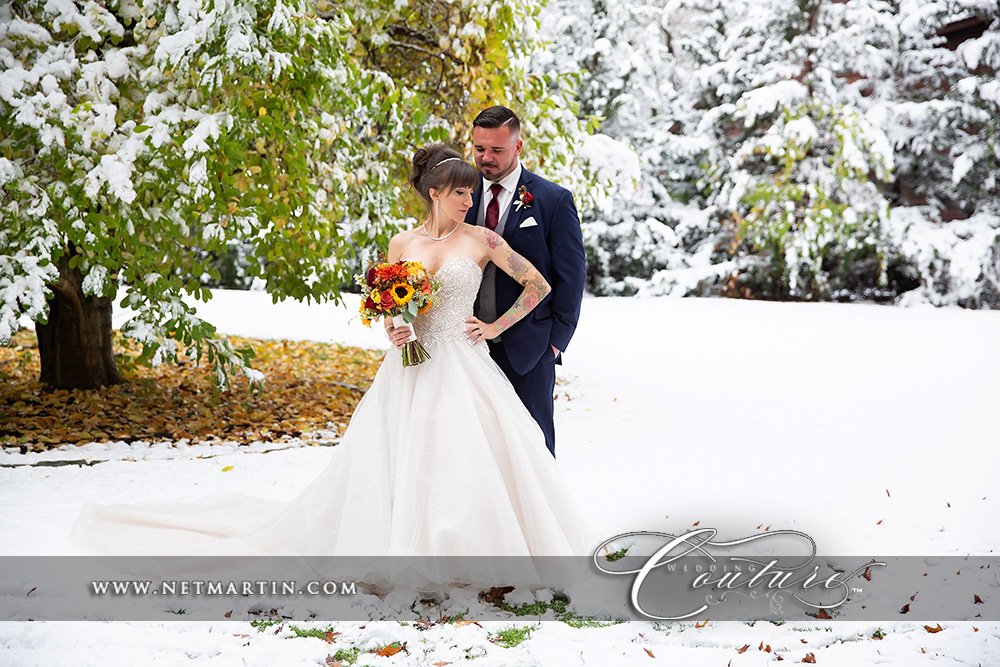 Covid-19 really did a number on this couple. Erica & Brian had an intimate wedding in October as they decided to get married this year and have a small reception at their home after the ceremony, then have a big reception next year.
Not only did they have challenges with restrictions and coordinating everything for this special day, the week of the wedding the weather decided to take a turn and forecasted SNOW. Considering we were taking outdoor pictures we again needed to change up our plans a little.
Everything ended up looking beautiful, especially after the snow stopped. The happiest news is that she found out that she was pregnant and the couple couldn't be happier with deciding to get married this year and have the party next. Now they will get to celebrate not only with family and friends but their very own child as well.
Congratulations Erica & Brian!!!
If you are interested in booking with Wedding Couture by Netmartin Photography, please contact us: [email protected]
Important People:
Photographer: Wedding Couture by Netmartin (Dawn & Emily)
Dress: The Wedding Embassy
Hair/Makeup: Naomi Martinez Studio
Florist: Dellables Wedding Design & Floral
Ceremony: First Baptist Church – Manchester, CT
.
.
.
#wedding #funwedding #beautifulwedding #bride #groom #2020wedding #2020brides #2020bride #love #bestdayever #ido #justmarried #romantic #romanticwedding #happy